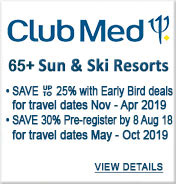 Meet our team!
Bridgit joined our team with a strong sales background, and fast-tracked her knowledge of vessels in and around Australia. Having worked her way up from early days in support roles, she's now playing an integral role in our team and is a rising star.
Connect with Bridgit today
on
1800 456 236 and get more from your next cruise!
Meet the rest of our team
Our Exclusive Lay-by Plans have been very popular for over 20 years now, and are available for all cruises departing more than 6 months in the future.

They are designed with the lowest instalments possible while still meeting the cruise line payment deadlines.

Also, there are no fees or late charges, while payments are always flexible to suit your own budget.

We recommend payments be made by direct deposit or BPAY for your convenience and to further reduce your bank fees.

Your cruise consultant is an expert on lay-by plans and can answer all your questions!
Cruise Ship Webcams
View 112 live... worldwide... 60 sec refresh
, subject to availability.
Caribbean Princess Star rating: Maiden voyage:

2004

Passenger decks:

15

Tonnage:

112894

Cabins:

1556

Passenger capacity:

3082

Number of crew:

1200

Coral Princess Star rating: Maiden voyage:

2002

Passenger decks:

12

Tonnage:

91627

Cabins:

1000

Passenger capacity:

1974

Number of crew:

895

Crown Princess Star rating: Maiden voyage:

2006

Passenger decks:

15

Tonnage:

113561

Cabins:

1541

Passenger capacity:

3082

Number of crew:

1200

Diamond Princess Star rating: Maiden voyage:

2004

Passenger decks:

13

Tonnage:

115875

Cabins:

1337

Passenger capacity:

2670

Number of crew:

1100

Emerald Princess Star rating: Maiden voyage:

2007

Passenger decks:

15

Tonnage:

113561

Cabins:

1539

Passenger capacity:

3082

Number of crew:

1200

Golden Princess Star rating: Maiden voyage:

2001

Passenger decks:

13

Tonnage:

108865

Cabins:

1318

Passenger capacity:

2600

Number of crew:

1100

Grand Princess Star rating: Maiden voyage:

1998

Passenger decks:

13

Tonnage:

107517

Cabins:

1301

Passenger capacity:

2600

Number of crew:

1150

Island Princess Star rating: Maiden voyage:

2003

Passenger decks:

12

Tonnage:

92000

Cabins:

987

Passenger capacity:

1974

Number of crew:

900

Majestic Princess Star rating: Maiden voyage:

2017

Passenger decks:

15

Tonnage:

143700

Cabins:

1780

Passenger capacity:

3560

Number of crew:

1346

Pacific Princess Star rating: Maiden voyage:

1999

Passenger decks:

9

Tonnage:

30277

Cabins:

338

Passenger capacity:

672

Number of crew:

375

Regal Princess Star rating: Maiden voyage:

2014

Passenger decks:

15

Tonnage:

141000

Cabins:

1780

Passenger capacity:

3560

Number of crew:

1346

Royal Princess Star rating: Maiden voyage:

2013

Passenger decks:

15

Tonnage:

141000

Cabins:

1780

Passenger capacity:

3560

Number of crew:

1346

Ruby Princess Star rating: Maiden voyage:

2008

Passenger decks:

15

Tonnage:

113561

Cabins:

1542

Passenger capacity:

3082

Number of crew:

1200

Sapphire Princess Star rating: Maiden voyage:

2004

Passenger decks:

13

Tonnage:

115875

Cabins:

1337

Passenger capacity:

2670

Number of crew:

1100

Sea Princess Star rating: Maiden voyage:

1998

Passenger decks:

11

Tonnage:

77499

Cabins:

1008

Passenger capacity:

1998

Number of crew:

910

Star Princess Star rating: Maiden voyage:

2002

Passenger decks:

13

Tonnage:

108977

Cabins:

1301

Passenger capacity:

2600

Number of crew:

1100

Sun Princess Star rating: Maiden voyage:

1995

Passenger decks:

11

Tonnage:

77441

Cabins:

1011

Passenger capacity:

1998

Number of crew:

924

Adonia Star rating: Maiden voyage:

2001

Passenger decks:

8

Tonnage:

30277

Cabins:

355

Passenger capacity:

710

Number of crew:

373

Arcadia Star rating: Maiden voyage:

2005

Passenger decks:

11

Tonnage:

83781

Cabins:

1032

Passenger capacity:

2016

Number of crew:

866

Aurora Star rating: Maiden voyage:

2000

Passenger decks:

10

Tonnage:

76152

Cabins:

934

Passenger capacity:

1868

Number of crew:

850

Azura Star rating: Maiden voyage:

2010

Passenger decks:

14

Tonnage:

115055

Cabins:

1557

Passenger capacity:

3100

Number of crew:

1250

Britannia Star rating: Maiden voyage:

2015

Passenger decks:

15

Tonnage:

142000

Cabins:

1837

Passenger capacity:

3674

Number of crew:

1350

Oceana Star rating: Maiden voyage:

2000

Passenger decks:

10

Tonnage:

77499

Cabins:

975

Passenger capacity:

1950

Number of crew:

870

Oriana Star rating: Maiden voyage:

1995

Passenger decks:

10

Tonnage:

69153

Cabins:

936

Passenger capacity:

1872

Number of crew:

760

Ventura Star rating: Maiden voyage:

2008

Passenger decks:

14

Tonnage:

116017

Cabins:

1546

Passenger capacity:

3078

Number of crew:

1205

Pacific Aria Star rating: Maiden voyage:

1994

Passenger decks:

9

Tonnage:

55820

Cabins:

631

Passenger capacity:

1500

Number of crew:

580

Pacific Dawn Star rating: Maiden voyage:

1991

Passenger decks:

11

Tonnage:

70285

Cabins:

798

Passenger capacity:

2000

Number of crew:

660

Pacific Eden Star rating: Maiden voyage:

1993

Passenger decks:

9

Tonnage:

55820

Cabins:

631

Passenger capacity:

1500

Number of crew:

580

Pacific Explorer Star rating: Maiden voyage:

1997

Passenger decks:

11

Tonnage:

77441

Cabins:

999

Passenger capacity:

1997

Number of crew:

924

Pacific Jewel Star rating: Maiden voyage:

1990

Passenger decks:

11

Tonnage:

70310

Cabins:

832

Passenger capacity:

1950

Number of crew:

621

Norwegian Breakaway Star rating: Maiden voyage:

2013

Passenger decks:

14

Tonnage:

146600

Cabins:

1994

Passenger capacity:

3988

Number of crew:

1595

Norwegian Dawn Star rating: Maiden voyage:

2002

Passenger decks:

11

Tonnage:

92250

Cabins:

1169

Passenger capacity:

2338

Number of crew:

1071

Norwegian Epic Star rating: Maiden voyage:

2010

Passenger decks:

15

Tonnage:

155873

Cabins:

2100

Passenger capacity:

4200

Number of crew:

1730

Norwegian Escape Star rating: Maiden voyage:

2015

Passenger decks:

16

Tonnage:

164600

Cabins:

2174

Passenger capacity:

4200

Number of crew:

1730

Norwegian Gem Star rating: Maiden voyage:

2007

Passenger decks:

12

Tonnage:

93530

Cabins:

1197

Passenger capacity:

2394

Number of crew:

1126

Norwegian Getaway Star rating: Maiden voyage:

2014

Passenger decks:

14

Tonnage:

146600

Cabins:

1994

Passenger capacity:

3988

Number of crew:

1595

Norwegian Jade Star rating: Maiden voyage:

2006

Passenger decks:

12

Tonnage:

93558

Cabins:

1233

Passenger capacity:

2466

Number of crew:

1076

Norwegian Jewel Star rating: Maiden voyage:

2005

Passenger decks:

12

Tonnage:

93502

Cabins:

1188

Passenger capacity:

2376

Number of crew:

1089

Norwegian Pearl Star rating: Maiden voyage:

2006

Passenger decks:

12

Tonnage:

93530

Cabins:

1197

Passenger capacity:

2394

Number of crew:

1087

Norwegian Sky Star rating: Maiden voyage:

1999

Passenger decks:

9

Tonnage:

77104

Cabins:

1001

Passenger capacity:

2002

Number of crew:

919

Norwegian Spirit Star rating: Maiden voyage:

1998

Passenger decks:

10

Tonnage:

75338

Cabins:

988

Passenger capacity:

1976

Number of crew:

948

Norwegian Star Star rating: Maiden voyage:

2001

Passenger decks:

11

Tonnage:

91740

Cabins:

1173

Passenger capacity:

2346

Number of crew:

1060

Norwegian Sun Star rating: Maiden voyage:

2001

Passenger decks:

9

Tonnage:

78309

Cabins:

968

Passenger capacity:

1936

Number of crew:

940

Pride of America Star rating: Maiden voyage:

2005

Passenger decks:

11

Tonnage:

80439

Cabins:

1072

Passenger capacity:

2186

Number of crew:

971

MSC Armonia Star rating: Maiden voyage:

2001

Passenger decks:

9

Tonnage:

65542

Cabins:

976

Passenger capacity:

1952

Number of crew:

721

MSC Divina Star rating: Maiden voyage:

2012

Passenger decks:

13

Tonnage:

139072

Cabins:

1751

Passenger capacity:

3502

Number of crew:

1388

MSC Fantasia Star rating: Maiden voyage:

2008

Passenger decks:

13

Tonnage:

137936

Cabins:

1637

Passenger capacity:

3274

Number of crew:

1370

MSC Lirica Star rating: Maiden voyage:

2003

Passenger decks:

9

Tonnage:

65591

Cabins:

1054

Passenger capacity:

2108

Number of crew:

843

MSC Magnifica Star rating: Maiden voyage:

2010

Passenger decks:

13

Tonnage:

95128

Cabins:

1259

Passenger capacity:

2518

Number of crew:

1038

MSC Musica Star rating: Maiden voyage:

2006

Passenger decks:

12

Tonnage:

92409

Cabins:

1275

Passenger capacity:

2550

Number of crew:

1014

MSC Opera Star rating: Maiden voyage:

2004

Passenger decks:

9

Tonnage:

65590

Cabins:

1071

Passenger capacity:

2150

Number of crew:

728

MSC Orchestra Star rating: Maiden voyage:

2007

Passenger decks:

12

Tonnage:

92409

Cabins:

1275

Passenger capacity:

2550

Number of crew:

1054

MSC Poesia Star rating: Maiden voyage:

2008

Passenger decks:

12

Tonnage:

92627

Cabins:

1275

Passenger capacity:

2550

Number of crew:

1039

MSC Preziosa Star rating: Maiden voyage:

Mar 2013

Passenger decks:

13

Tonnage:

139400

Cabins:

1637

Passenger capacity:

3274

Number of crew:

1388

MSC Seaside Star rating: Maiden voyage: Passenger decks:

0

Tonnage:

0

Cabins:

0

Passenger capacity:

5179

Number of crew:

0

MSC Sinfonia Star rating: Maiden voyage:

2002

Passenger decks:

9

Tonnage:

65542

Cabins:

980

Passenger capacity:

1960

Number of crew:

721

MSC Splendida Star rating: Maiden voyage:

2009

Passenger decks:

13

Tonnage:

137936

Cabins:

1637

Passenger capacity:

3274

Number of crew:

1370

Queen Elizabeth Star rating: Maiden voyage:

2010

Passenger decks:

12

Tonnage:

90900

Cabins:

1046

Passenger capacity:

2092

Number of crew:

1005

Queen Mary 2 Star rating: Maiden voyage:

2004

Passenger decks:

13

Tonnage:

148528

Cabins:

1355

Passenger capacity:

2645

Number of crew:

1253

Queen Victoria Star rating: Maiden voyage:

2007

Passenger decks:

12

Tonnage:

90049

Cabins:

1007

Passenger capacity:

2014

Number of crew:

981

Crystal Esprit Star rating: Maiden voyage:

1989

Passenger decks:

4

Tonnage:

3341

Cabins:

31

Passenger capacity:

62

Number of crew:

91

Crystal Serenity Star rating: Maiden voyage:

2003

Passenger decks:

9

Tonnage:

68870

Cabins:

550

Passenger capacity:

1100

Number of crew:

650

Crystal Symphony Star rating: Maiden voyage:

1995

Passenger decks:

8

Tonnage:

51044

Cabins:

480

Passenger capacity:

960

Number of crew:

545

Costa Atlantica Star rating: Maiden voyage:

2000

Passenger decks:

12

Tonnage:

85619

Cabins:

1057

Passenger capacity:

2114

Number of crew:

897

Costa Deliziosa Star rating: Maiden voyage:

2010

Passenger decks:

13

Tonnage:

92600

Cabins:

1130

Passenger capacity:

2260

Number of crew:

934

Costa Fascinosa Star rating: Maiden voyage:

2012

Passenger decks:

13

Tonnage:

113200

Cabins:

1508

Passenger capacity:

3016

Number of crew:

1110

Costa Favolosa Star rating: Maiden voyage:

2011

Passenger decks:

13

Tonnage:

114500

Cabins:

1508

Passenger capacity:

3016

Number of crew:

1110

Costa Fortuna Star rating: Maiden voyage:

2003

Passenger decks:

13

Tonnage:

102587

Cabins:

1358

Passenger capacity:

2716

Number of crew:

1027

Costa Luminosa Star rating: Maiden voyage:

2009

Passenger decks:

13

Tonnage:

92600

Cabins:

1130

Passenger capacity:

2260

Number of crew:

1050

Costa Magica Star rating: Maiden voyage:

2004

Passenger decks:

13

Tonnage:

102587

Cabins:

1358

Passenger capacity:

2716

Number of crew:

1027

Costa Mediterranea Star rating: Maiden voyage:

2003

Passenger decks:

12

Tonnage:

85619

Cabins:

1057

Passenger capacity:

2114

Number of crew:

897

Costa neoClassica Star rating: Maiden voyage:

1992

Passenger decks:

11

Tonnage:

52926

Cabins:

654

Passenger capacity:

1308

Number of crew:

590

Costa neoRomantica Star rating: Maiden voyage:

1993

Passenger decks:

10

Tonnage:

57100

Cabins:

789

Passenger capacity:

1578

Number of crew:

622

Costa Pacifica Star rating: Maiden voyage:

2009

Passenger decks:

13

Tonnage:

114500

Cabins:

1504

Passenger capacity:

3008

Number of crew:

1110

Costa Serena Star rating: Maiden voyage:

2007

Passenger decks:

14

Tonnage:

114500

Cabins:

1500

Passenger capacity:

3000

Number of crew:

1100

Costa Victoria Star rating: Maiden voyage:

1996

Passenger decks:

12

Tonnage:

75166

Cabins:

964

Passenger capacity:

1928

Number of crew:

790

Carnival Breeze Star rating: Maiden voyage:

2012

Passenger decks:

14

Tonnage:

128251

Cabins:

1845

Passenger capacity:

3690

Number of crew:

1386

Carnival Dream Star rating: Maiden voyage:

2009

Passenger decks:

14

Tonnage:

128251

Cabins:

1823

Passenger capacity:

3646

Number of crew:

1367

Carnival Ecstasy Star rating: Maiden voyage:

1991

Passenger decks:

10

Tonnage:

70367

Cabins:

1026

Passenger capacity:

2052

Number of crew:

920

Carnival Elation Star rating: Maiden voyage:

1998

Passenger decks:

10

Tonnage:

70367

Cabins:

1026

Passenger capacity:

2056

Number of crew:

920

Carnival Fantasy Star rating: Maiden voyage:

1990

Passenger decks:

10

Tonnage:

70367

Cabins:

1026

Passenger capacity:

2056

Number of crew:

920

Carnival Fascination Star rating: Maiden voyage:

1994

Passenger decks:

10

Tonnage:

70367

Cabins:

1026

Passenger capacity:

2056

Number of crew:

920

Carnival Freedom Star rating: Maiden voyage:

2007

Passenger decks:

13

Tonnage:

110239

Cabins:

1487

Passenger capacity:

2974

Number of crew:

1150

Carnival Glory Star rating: Maiden voyage:

2003

Passenger decks:

13

Tonnage:

110239

Cabins:

1487

Passenger capacity:

2984

Number of crew:

1150

Carnival Horizon Star rating: Maiden voyage: Passenger decks: Tonnage: Cabins: Passenger capacity:

3934

Number of crew:

0

Carnival Imagination Star rating: Maiden voyage:

1995

Passenger decks:

10

Tonnage:

70367

Cabins:

1028

Passenger capacity:

2056

Number of crew:

920

Carnival Inspiration Star rating: Maiden voyage:

1996

Passenger decks:

10

Tonnage:

70367

Cabins:

1028

Passenger capacity:

2056

Number of crew:

920

Carnival Legend Star rating: Maiden voyage:

2002

Passenger decks:

12

Tonnage:

85920

Cabins:

1062

Passenger capacity:

2124

Number of crew:

930

Carnival Liberty Star rating: Maiden voyage:

2005

Passenger decks:

13

Tonnage:

110239

Cabins:

1487

Passenger capacity:

2978

Number of crew:

1160

Carnival Miracle Star rating: Maiden voyage:

2004

Passenger decks:

12

Tonnage:

85920

Cabins:

1062

Passenger capacity:

2124

Number of crew:

934

Carnival Paradise Star rating: Maiden voyage:

1998

Passenger decks:

10

Tonnage:

70367

Cabins:

1026

Passenger capacity:

2052

Number of crew:

920

Carnival Pride Star rating: Maiden voyage:

2002

Passenger decks:

12

Tonnage:

85920

Cabins:

1062

Passenger capacity:

2124

Number of crew:

930

Carnival Sensation Star rating: Maiden voyage:

1993

Passenger decks:

10

Tonnage:

70367

Cabins:

1020

Passenger capacity:

2056

Number of crew:

920

Carnival Spirit Star rating: Maiden voyage:

2001

Passenger decks:

12

Tonnage:

85920

Cabins:

1062

Passenger capacity:

2124

Number of crew:

930

Carnival Splendor Star rating: Maiden voyage:

2008

Passenger decks:

13

Tonnage:

110239

Cabins:

1503

Passenger capacity:

3006

Number of crew:

1150

Carnival Sunshine Star rating: Maiden voyage:

Nov-96

Passenger decks:

13

Tonnage:

101353

Cabins:

1503

Passenger capacity:

3006

Number of crew:

1040

Carnival Triumph Star rating: Maiden voyage:

1999

Passenger decks:

13

Tonnage:

101509

Cabins:

1379

Passenger capacity:

2758

Number of crew:

1100

Carnival Valor Star rating: Maiden voyage:

2004

Passenger decks:

13

Tonnage:

110239

Cabins:

1487

Passenger capacity:

2984

Number of crew:

1180

Carnival Victory Star rating: Maiden voyage:

2000

Passenger decks:

13

Tonnage:

101509

Cabins:

1379

Passenger capacity:

2758

Number of crew:

1100

Carnival Vista Star rating: Maiden voyage:

2016

Passenger decks:

1

Tonnage:

133500

Cabins:

1968

Passenger capacity:

3936

Number of crew:

1450