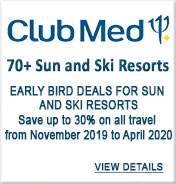 Meet our team!
Benice just loves cruise holidays. She has been assisting clients with their holidays for over 10 years now but particularly likes planning family holidays. Benice?s favourite place to cruise so far is the Caribbean on Carnival Vista. Once day she would love to cross Alaska off her bucket list! Benice is also a Club Med specialist as well as a cruise specialist- so can assist with a range of different holiday styles.
Connect with Benice today
on
1800 456 236 and get more from your next cruise!
Meet the rest of our team
Our Exclusive Lay-by Plans have been very popular for over 20 years now, and are available for all cruises departing more than 6 months in the future.

They are designed with the lowest instalments possible while still meeting the cruise line payment deadlines.

Also, there are no fees or late charges, while payments are always flexible to suit your own budget.

We recommend payments be made by direct deposit or BPAY for your convenience and to further reduce your bank fees.

Your cruise consultant is an expert on lay-by plans and can answer all your questions!
Contact Us
Choose your preferred way to get in touch
Christmas & New Year Opening Hours (AEST):
Tuesday 24-Dec-2019 | 7:30am to 4pm
Christmas Day Wednesday 25-Dec-2019 | Closed
Boxing Day Thursday 26-Dec-2019 | 9am - 3pm
Friday 27-Dec-2019 | 7:30am to 6pm
Saturday 28-Dec-2019 | 8am to 4pm
Sunday 29-Dec-2019 | 9am to 4pm
Monday 30-Dec-2019 | 7:30am to 6pm
New Years Eve Tuesday 31-Dec-2019 | 7:30am to 4pm
New Years Day Wednesday 1-Jan-2020 | Closed
Thursday 2-Jan-2019 | 7:30am to 6pm (regular)
Normal Opening Hours (AEST):
Monday - Friday | 8am to 6pm
Saturday | 8am to 4pm
Sunday | 9am to 4pm
Head Office: 07 3100 7939
Freecall: (AUS) 1800 121 187
Fax: +61 (0)7 3100 7997
Emergency 24x7 calls: The contact number is printed on your itinerary

Email:
Postage:
GPO Box 7072, Brisbane QLD, Australia 4001
Facebook:
Bricks & Mortar:
Meet your Cruise Specialist when you're in Brisbane's CBD and try our coffee!
Level 20, Emirates House, 167 Eagle Street, Brisbane QLD 4000