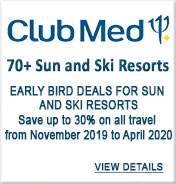 Meet our team!
Gayle is one of our original Cruise Specialists and is one of the country's leaders, having consulted and specialised in cruise holidays for over 35 years. Gayle particularly likes home-port cruising in Australia.
Connect with Gayle today
on
1800 456 236 and get more from your next cruise!
Meet the rest of our team
Our Exclusive Lay-by Plans have been very popular for over 20 years now, and are available for all cruises departing more than 6 months in the future.

They are designed with the lowest instalments possible while still meeting the cruise line payment deadlines.

Also, there are no fees or late charges, while payments are always flexible to suit your own budget.

We recommend payments be made by direct deposit or BPAY for your convenience and to further reduce your bank fees.

Your cruise consultant is an expert on lay-by plans and can answer all your questions!
Adelaide Cruises Schedule
View 255 Port of Adelaide cruises in 2020 - 2021 - 2022 - 2023 - 2024 - 2025
For Coronavirus: Cruise Ship Updates, Resources & FAQs click HERE