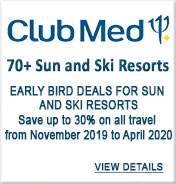 Meet our team!
Jenny has joined the team with a cruise industry background at both retail and wholesale level.?She is passionate about travel and cruising and continues to travel worldwide, using her knowledge and personal experiences to the benefit of her clients.
Connect with Jenny today
on
1800 456 236 and get more from your next cruise!
Meet the rest of our team
Our Exclusive Lay-by Plans have been very popular for over 20 years now, and are available for all cruises departing more than 6 months in the future.

They are designed with the lowest instalments possible while still meeting the cruise line payment deadlines.

Also, there are no fees or late charges, while payments are always flexible to suit your own budget.

We recommend payments be made by direct deposit or BPAY for your convenience and to further reduce your bank fees.

Your cruise consultant is an expert on lay-by plans and can answer all your questions!
PRIVACY POLICY
Our Privacy Policy...
We value your privacy!

Any information you give to us will be held with the utmost care, and will not be used in ways to which you have not consented. We will only ever share your personal details with trusted travel suppliers where necessary to complete travel arrangements on your behalf.

We will never give, lease, sell or otherwise disclose your personal information. Period! If you have any questions at all about our privacy policy, please email us.

Resale or disclosure of information to third parties

Globenet Travel does not sell, rent, loan, trade, or lease any personal information collected at our site, including contact forms, download requests or email lists. Personal information is only shared with travel suppliers as part of a booking process.

Browser information collected on the web site

Globenet Travel analyzes the web site logs to improve the user experience available on the web site. These web site logs are not personally identifiable, and we make no attempt to link them with the individuals that actually browse the site.