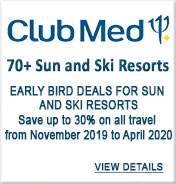 Meet our team!
With over 16 years in the travel industry and an extensive background in customer service Natasha enjoys building unique itineraries for her clients. After living in the UK for a number of years and travelling extensively she has great wealth of knowledge for Europe, the UK and Canada.
Connect with Natasha today
on
1800 456 236 and get more from your next cruise!
Meet the rest of our team
Our Exclusive Lay-by Plans have been very popular for over 20 years now, and are available for all cruises departing more than 6 months in the future.

They are designed with the lowest instalments possible while still meeting the cruise line payment deadlines.

Also, there are no fees or late charges, while payments are always flexible to suit your own budget.

We recommend payments be made by direct deposit or BPAY for your convenience and to further reduce your bank fees.

Your cruise consultant is an expert on lay-by plans and can answer all your questions!
FAQs
Sharing with you over 300 years of cruise experience!
First Time Cruising
Choosing and Booking Your Cruise
Before You Board
Life Onboard
Children
Why should I take a cruise holiday?
Cruising is excellent value because so much is included in the cruise price: your accommodations, excellent meals, pampering service, fun activities and lavish entertainment. In between visiting exciting ports of call and discovering new destinations, you can lounge by the pool, enjoy spa treatments, work out, leave your kids to play in the supervised kid's centre, take in a lecture or class, or a host of other activities. And perhaps best of all, you only have to unpack once!
What's included in the cost of a cruise?
Your fare includes accommodations, all meals onboard ship (including 24-hour room service), onboard daytime activities, and on most ships, night-time entertainment including live stage shows. One reason cruising is a good value is because you'll know what most of your holiday will cost before you go. Generally your only extra expenses will be airfare, drinks (though these are sometimes included on luxury ships), optional shore excursions, and personal services such as spa treatments or hairstyling. Check the inclusions link on each vessel for specific information.
How long do cruises go for?
As long or short as you want. There are cruise lines that offer itineraries from two days to year-around. Whatever your schedule, we'll do our best to find the cruise that's right for you. Many first-time cruisers will start with a 3-night or 4-night cruise. The most typical cruise length is seven days, while experienced cruisers often prefer more exotic itineraries of 10- to 14-days or longer. One rule of thumb: the longer the cruise itinerary you select, the less the cruise will cost on a per-day cost basis.
What if I get sea-sick?
Today's modern cruise ships are quite large and contain hi-tech stabilizing devices and advance weather notification processes. Motion discomfort tends to occur the first day at sea. Eat and play in moderation on that first day. The sumptuous feasts and exciting activities will still be there the next day. In the unlikely event you experience motion discomfort, there are a number of over-the-counter solutions to ease your concerns. These include Bonine, Mecklizine, Dramamine, Transderm Scope Patches, and Seabands. Please consult with your physician or pharmacists before taking any medication. There are generally medical facilities onboard the vessels to assist with sea-sickness also.
Do I need a passport?
Depending on the cruise you take, you will probably need a passport. For all international cruises, you will need one, regardless of whether you plan on disembarking the ship at any of the ports.
Will I need a Visas?
Some countries do require visas to be obtained in advance, it is important to provide us with your passport details as your nationality can determine whether you do require a visa for these countries. Please check with your specialist cruise consultant.
Will there be people like me?
Cruising has become so popular, and today's cruise ships so advanced in what they offer and how they're designed, that you'll find all types of people aboard. Cruise ships don't cater to certain types of people - no more than a popular hotel or resort does. More importantly, the newest ships are so well designed you can find many intimate places to relax or socialize. As a result, you can be as private or as sociable as you'd like. On an average cruise holiday, we have senior citizens on anniversary cruises; first and second honeymooners; families with toddlers, tots and teens (who love the supervised kids activities); and single men and women who always seem to find each other. And, of course, lots of happy couples who are even happier on a cruise holiday. We have first-time cruisers and returning guests (many sail with us every year), business and social groups and lots of family reunions. Cruises are for everyone.
Will I get bored on a cruise?
There's fun & enjoyments onboard for every family member: kids and teens have special events; adults have a huge range of activities, day and night. So the whole family can have a fine time. On a cruise you can do as much or as little as you like. For many travellers, cruising is a stress-reducing way to travel, and lazy days at sea between ports of call are the perfect remedy for recharging your batteries. Let the Captain and Crew do the hard work for you!
What kind of entertainment & activities are there on a cruise?
Entertainment onboard ranges from Broadway-style musicals to Vegas-style nightclub revues. There are theme cruises featuring Big Bands, jazz, sports and other celebrities, and guest chefs. Most [larger] ships have lavish facilities for passengers to enjoy a variety of pursuits. For fitness buffs, glass-walled health centres and spas overlook the sea and offer the latest exercise equipment and treatments. Aerobics, Pilates, step, spinning and yoga classes are usually offered (sometimes for a slight fee). Some cruises offer outstanding guest lecturers and onboard learning experiences.
What should I pack?
First and foremost, dress for comfort. Daily life aboard ship and in ports of call is laid-back and casual. You are encouraged to wear whatever makes you feel most comfortable: sportswear, shorts, slacks, sundresses and so on. Warmer temperatures call for clothing made of lightweight, breathable fabrics. For cooler temperatures we suggest casual clothes that can be layered easily. On some days you may need a raincoat and waterproof hat or umbrella. Gloves are a good idea as well. Footwear should include comfortable walking shoes for visits ashore and sandals or rubber-soled shoes for strolling on deck.
In the evening, ships vary as to dress. There are three types of "evenings" on board - casual, smart casual and formal. On casual nights, sport shirts and slacks are suggested for men; sundresses or pants for women. On smart casual nights, dresses and pantsuits for women; jackets and ties for men. For formal nights, women should wear cocktail dresses; men should wear suits and ties or tuxedos (optional). But don't buy a tuxedo just for the trip. If you do want to dress to the nines, many ships offer tuxedo rental services. Even on the most formal of ships, a dark suit and tie are fine for the dressiest occasions. Generally, three and four-night cruises consist of one formal night and two or three casual nights. Seven-night cruises include two formal nights, one smart casual night and four casual nights. Ten, 11 and 12-night cruises consist of two formal nights, three smart casual; all other nights are casual. 14 & 15 night cruises usually have three formal nights, four smart casual nights and the remainder are casual. Again, these are guidelines and your evenings attire is left up to your discretion. In addition, most cruise lines offer alternative casual dining for anyone who may prefer not to dine in the main restaurant (where dress of the day is required).
When is the best time to book a cruise?
As soon as you have decided you want to take a cruise, start making plans. The best staterooms always sell out first, and the most expensive and least expensive staterooms are the first to sell out. So if you're travelling on a budget and looking for the least expensive inside, or want all the amenities and luxuries of a suite, you need to book early! For these staterooms, a year out is not too early to be planning your cruise.
What determines the cost of a cruise?
There are basic price variations between the different standards of cruises. However, a suite with private balcony on a 4 star cruise may cost more than the least expensive stateroom on a luxury cruise! Beyond these category differences, the cost of your cruise depends on your choice of accommodations, from the least expensive inside stateroom (a room with no windows) to a suite with private balcony, Jacuzzi and butler service. Generally, the least expensive staterooms are found on the lower decks of the ship (but above the water line!) and increase in price on higher decks. Inside staterooms are less expensive than ocean-view staterooms. The most desirable staterooms are those with private balconies or verandahs.
A good measure of the service level you can expect is the passenger to crew ratio. Silversea and Crystal Cruises will typically have a ratio of around 1.5-1.6 passengers per crew member, while P&O Cruises and Royal Caribbean have ratios above 2. The space ratio is a good indicator of how much elbow room you'll have onboard, typically the luxury cruise lines have space ratios above 35.
What type of accommodations are found on a cruise ship?
There are typically 4 main types of accommodations on a cruise ship: inside staterooms, ocean-view (outside) staterooms, balcony staterooms and suites. Not all types are available on all ships.
INSIDE STATEROOM (NO WINDOWS): The most economical accommodations, these are usually located on an interior hallway. Providing the same space & amenities as standard ocean-view cabins, these are a frequent choice of cruisers on a limited budget. Most modern ships have Bridge Camera's which you can view on the TV so you can see the view outside without even leaving your cabin.
OCEAN-VIEW/WINDOW: These staterooms offer a view of the outside world, and most newer ships have picture windows. There may be portholes on older vessels. Some cabins may have obstructed views (such as a lifeboat or steel girder outside the window). These categories are available at less cost than an unobstructed view.
BALCONY STATEROOMS: Standard "outside" staterooms with balconies are becoming increasingly available on new ships. Not as spacious (and not as expensive) as a suite, these are becoming the most popular type of accommodation.
SUITES: The most spacious accommodations, suites range from less than 30m² to the size of a large townhouse on two floors. They usually include a separate living area, large private balcony, mini-bar, refrigerator, oversized whirlpool bath, and in-room stereo and DVD. Some suites feature a dining area, a baby grand piano and the services of a private butler or concierge. The most expensive accommodations, they're also the first to sell out, so it's important to reserve well in advance.
Also worth mentioning are triple and quad accommodations. Most staterooms are designed for two people, (cruise pricing is based on double occupancy), but there are some staterooms with additional beds for a third and/or fourth passenger. These are either "upper berths" which either fold down from the wall or drop from the ceiling above the other beds, while some ships offer a sofa bed for the third and/or fourth passengers. These can be economical for families or persons travelling together on a budget.
What is the best stateroom location?
To some degree this depends on your personal preference and from a practical standpoint, on availability. Generally, there is less motion the closer you are to the water line and the more mid-ship you are. Some people like to be higher up and nearer to the public areas of the ship, (not unlike those desiring higher floors in a hotel). It used to be that mid-ship staterooms were the most desirable because older ships didn't have the sophisticated stabilization systems of today's cruise liners. Today's technology has advanced enormously, and location on most ships is much less of an issue.
What does "category guarantee" & "upgrade" mean?
When you make your cruise reservation, you can select either a specific stateroom or a category "guarantee." If you select a specific cabin number and instruct that you do not want your cabin changed, then you will not be allocated a complimentary upgrade to a higher priced category, if one becomes available.
Otherwise booking a "guarantee" cabin means you are reserving a particular category, not a specific cabin. The "guarantee" from the cruise line is that you will get the category you have reserved or a higher one at no extra cost, if one becomes available.
Either way, to make sure you get the best cabin for your money, book early, book early, book early. If you wait, you'll either have less to choose from, or you will be lower in the queue for an upgrade.
If in doubt, ask your cruise specialist for advice based on their personal experience on the ship, such as how noisy a cabin can be that is located under a dance floor or under the pool deck, and how an ocean view cabin on a promenade deck will have lots of foot traffic passing by. If they don't know, another one of our team will.
Finally, cabin upgrades are subject to many factors. They are not always consistent, and always at the sole discretion of the cruiseline. Accordingly, with linked group bookings all cabins may not necessarily be upgraded or upgraded to the same level.
Why do prices for a cruise fluctuate?
Cruise lines have become experts at monitoring sales trends electronically and maintaining flexible pricing structures based on supply and demand. Technology has enabled cruise lines to be very sophisticated in managing sales trends. Cruise prices fluctuate: as it gets closer to sailing and fewer staterooms are available, the price typically increases. However with many new ships entering both the local and international markets, last minute deals are becoming more readily available but you won't have the wide cabin choice.
Why is it so expensive for one person to travel alone?
Cruise lines base their rates on double occupancy. When travelling alone, you will be charged a supplement to cover the cost of the unsold berth in your stateroom. Please note that this fee only applies to the cabin rate. Taxes and airfare costs do not increase for this reason. However certain ships are introducing purpose built exclusive occupancy cabins to make solo travelling more affordable - both Norwegian Epic and Radiance of the Seas.
Special Occasions
Are you celebrating a Special Occasion whilst you are onboard? Most Cruise lines do offer special occasion packages do ask us for more details so we can assist in making it even more special for you.
Should I always book the cruise line's airfare?
There's not a conclusive answer, and it depends on your needs and travel plans.
The cruise line's airfare supplemental charge is not always your best-priced option for airfare. In some cases it will be, and in others it won't be, depending on what pricing strategies the airlines may be executing in the marketplace. (Cruise line's have a fixed contract rate for the year from the airlines, while the airlines can lower or increase their rates at any time.)
At the same time, the cruise line's airfare supplement will include transfers between the airport and the pier, or in the very least, make transfers available to you for a nominal charge. Should we book your airfare separately, we can either arrange limo transfers for you to the pier, or you can always take a cab ride. But depending on the distance and city, the cab fare both ways may cost more than the savings on less expensive airfare.
One of the key advantages of taking the cruise lines' airfare is they generally will cover the amendment fees if the cruise is delayed coming back into port, resulting in you missing your flights. This saves you having to pay for it and making a claim back through your travel insurer.
Is there a benefit in purchasing travel insurance?
Yes, we strongly recommend the purchase of travel insurance. Travel insurance offers protection if you cancel due to injury, sickness, or death (to you, a travelling companion, or immediate family member), and in many cases, should an act of terrorism occur. If purchased when making your cruise reservation, it may also cover pre-existing health conditions.
Additionally, travel insurance provides emergency assistance while you are on holiday, and a 24/7 support line. In such a case, you would need to pay at the time of treatment and then file for reimbursement. If you have specific questions about travel insurance and coverage, please ask one of our cruise specialists.
When can I expect my travel documents?
Cruise vouchers will be sent to you via mail or email 2-3 weeks prior to departure.
Should I reconfirm my airline reservations?
Since arrival and departure times are subject to last-minute changes by the airlines, we recommend that you call your airline(s) 24 hours before your initial flight departure to verify all the flight numbers, departure and arrival times shown on your ticket. (Reconfirm international flights 72 hours prior to your departure from home.) Plan to be at the airline counter at least 1-1/2 hours before flight time for domestic flights and 2-1/2 hours before flight time for international flights. Most ships have Internet Cafe's where you could check in online 24 hours prior and print out your boarding passes. Often the cruiseline will have special last day internet packages to make this economical.
Is parking available at the pier?
Parking available at most of the piers, for a minimal fee (usually about $10/day). At some piers only cash is accepted.
What are the boarding procedures?
Generally, you will be allowed to board two or three hours before the ship sails. Keep in mind that you must be on the ship at least one hour before departure, and the gangway will be pulled thirty minutes before sailing.
Upon completion of check-in, you will receive a guest identification card. This card will serve as your identification on-board. It will also serve as your identification for security procedures when embarking and disembarking the ship and when making purchases on board.
As you walk up the gangway, a member of the cruise staff will welcome you aboard. Your luggage will be delivered to your cabin shortly after it arrives at the ship. You carry nothing but your hand luggage. Once you are on board you are free to explore the ship. Refreshments are available during embarkation and most cruise lines offer a nice buffet lunch (depending on the departure time).
What is the visitor policy?
For security reasons most cruise lines have implemented a "no visitor" policy aboard their vessels.
Is tipping expected?
Depending on where you are cruising, tipping may or may not be required on board your cruise. On many ships today, a basic gratuity is included in bar orders, or if not, you can add one when you sign the receipt. (All onboard purchases are charged to your shipboard account to be paid at the end of your cruise.) Generally if you take a spa treatment, it's up to you to add a gratuity when you sign your receipt. Finally, if the headwaiter or maitre d' has been exemplary or provided you personal attention and service, a small gratuity ($1 - $2 per day per person) is the norm.
Some deluxe cruise lines have a "no tipping" policy, though even there a tip for exquisite service may or may not be accepted. Tipping ranges from cruise line to cruise line, but on average is about $10 or more, per person, per day. Tipping guidelines are often printed in the cruise documentation you'll receive, and you can check with the Clean Cruising expert who books your cruise to update you on your cruise's tipping guidelines.
Are there medical services onboard?
Virtually every cruise ship (except for some smaller vessels operating in coastal waters) has a fully-equipped medical facility and staff to handle almost any emergency. Your prescription medication should be kept close at hand in your purse or carry-on bag rather than in your checked luggage. Be sure to bring a sufficient supply of medication and transport it in the original container. It is also a good idea to carry a written list of your medications in case they are lost. The list should include the name of the drug, dosage, and times taken.
What health precautions should I take before leaving?
This is a specialised field of preventative medicine which requires constant updating as new outbreaks are occuring world-wide. Around 50% of travellers will report some kind of illness while they are away, yet only 4% seek specialist travel health advice beforehand as a safeguard. This needs to be very specific to your destination and medical history needs.
We use Travel Doctor - TMVC exclusively for our personal and business travel, particularly to exotic locations. We can highly recommend their services which have a proven track record with our staff AND clients in preventing holiday failures through ill-health or worse. Their clinics are located throughout Australa, New Zealand and SE Asia, providing pre and post travel health advice, vaccinations and services as well as essential travellers' medical kits.
Are there any age restrictions for onboard activities?
There are age restrictions onboard, which may vary slightly. Guests must be 18 or 21 or older to be served alcohol (proper I.D. is required). Guests must be at least 18 to enter the casino; at least 17 to use the gym/spa facilities. Guests under 18 should not be in the disco after midnight.
Special Events & Activities onboard
Often times there are speciality restaurants or events onboard that do you require you to book in to attend or dine. We highly recommend doing this on the first day of the cruise so to ensure that you don't miss out. The Cruise guide you receive on your first day should highlight any of these but do ask for tips on these from our specialist consultants.
Are there things for children to do?
Many cruise ships have year-round children's programs with trained youth counsellors on board. Newer ships have playrooms, teen discos, video arcades or computer rooms. Some ships even have "kids only" shore excursions. Our cruise experts will be able to tell you about the ships best suited to children and families.
Most cruise lines offer age-specific, supervised activities that will not only keep kids happy, occupied, and interested, but will also teach them a thing or two. Games, parties, treasure and scavenger hunts, talent shows, movies, arts and crafts, puppet shows, pool games, water slides, the list goes on. Children are usually grouped by age. You can expect to see three or four distinct "troops" from toddlers (around ages 3-4), juniors (ages 5-8), intermediates (ages 9-13), and teens (ages 14-17).
Can I take my infant?
If you are travelling with an infant(s), cruising is among the most convenient holiday options. Some ships offer private babysitting for services for infants as young as three months. Often the sitter is a crew member working on their off-hours and with some experience babysitting. Most ships upon request provide cribs as well as high chairs and booster seats in the dining room. If you need to store or heat up some milk or formula, you'll find the onboard staff willing to assist. However some cruiselines have minimum ages at which infants can travel, please check with your consultant for the right advice.
What's available for teens?
Ships these days offer some of the hippest stuff made just for teens. Teens like to mingle with others in their age groups and have a place they can claim as their own. Clubs, discos, computer labs, soda bars, coffee houses and DJ booths are just a few of the places they can hang. Plus, most will get into the same things that appeal to some of the adults onboard: hanging out at the pool, in-line skating, ice skating, miniature golf, arcade games, feature movies, rock-climbing walls, Ping Pong, basketball and volleyball, to mention a few.
Will I be able to relax onboard without worrying about my kids?
Most parents find holidaying on a cruise is safer and therefore more relaxing than on a land-based holiday, because there aren't places for children to get lost or to disappear as on land. Shipboard youth activities are directed and organized by a staff that has been specially chosen to work with kids.
They are highly qualified and educated in the fields of child psychology, child development, education and recreation. Cruises have strict requirements for staff and most require certification in First Aid and CPR. Some cruise lines even provide parents with beepers so they can be contacted at any time. Cruise ships have proven to be very safe environments for families travelling with children.