Our Exclusive Lay-by Plans have been very popular for over 20 years now, and are available for all cruises departing more than 6 months in the future.

They are designed with the lowest instalments possible while still meeting the cruise line payment deadlines.

Also, there are no fees or late charges, while payments are always flexible to suit your own budget.

We recommend payments be made by direct deposit or BPAY for your convenience and to further reduce your bank fees.

Your cruise consultant is an expert on lay-by plans and can answer all your questions!

Club Med Resorts
All inclusive family holidays!
Club Med Resorts...Where it's all included without the worry!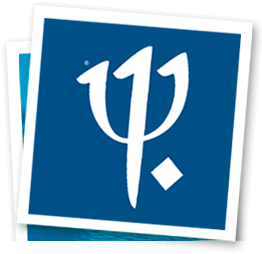 Club Med Sun & Ski Resorts

•

BEST OFFER SUN RESORTS!

Stay 7 nts from $985pp based on travelling 4 May 2019.


•

BEST OFFER - SKI 2018-19!

Stay 7 nts from $1,260 pp based on Yabuli Resort, travelling 02 March 2019.



Club Med offers premium all-inclusive holidays to over 80 exclusive Resorts all around the world. You are provided with stunning locations, superb accommodation, gourmet food, endless bar drinks and snacks, fantastic children's clubs and a multitude of sports and activities. All Club Med Resorts have a Trident rating that ensure the same level of high quality everywhere in the world.

Wherever you stay, no two days need to be the same. Each Resort has a wide collection of activities, sports, excursions and Spa packages for you to enjoy. With Ski passes and lessons included, you can have an action packed holiday or choose to spend your day relaxing, or exploring the local culture.

The Club Med Package - all-inclusive... the restaurant, bar & snacks, accommodation, transport, as well as some activities & child supervision. Enjoy every moment of your holiday, without thinking about how much it is costing (and saving) you.

Comfort a la carte - Choose your level of comfort from 2 to 5 Trident resorts and then room types to suite all you desire! Many now offer a jacuzzi, beauty products, flatscreen TV & WiFi plus interconnecting rooms for families.

Dining Pleasures - Inventive, varied and generous cuisine influenced by local delicacies in beautiful settings at the buffets, speciality restaurants & cookery classes. Wine, beer & soft drinks plus open bar & snacks are included.

Children & Teens - Kid's Clubs have come a long way and now provide for 2-17 years with new concepts in caring for babies, toddlers & teens! Their specially-trained GO's take care of them while you get the break you need.

Sports - Discover, improve, achieve. With 2,000 instructors in 60 different sports, Club Med makes sport accessible to everyone. Calling all amateurs who are seeking professionals for water, land or snow-based activities.

Spa & Wellness A pure moment of me-time! Beauty, relaxation, recovery to bring out the very best of yourself in Club Med Spas, Saunas & Turkish baths, Yoga classes, Zen areas with highly personalised programs for singles & couples.



CLUB MED WORLDWIDE SUN RESORTS
Rating

Price
From
Family
Resort
Adult
Resort
Adults
Zen pool
5 Trident
Space
Flying
Trapeze


Agadir, Morocco
$905


Djerba la Douce, Tunisia
$1246


Ixtapa,
Mexico
$1055


Cancun, Mexico
$1200


Turquoise,
Turks & Caicos
$1235


Punta Cana, Dominican Republic
$1150


La Caravelle,
French West Indies
$1800


Rio Das Pedras,
Brazil
$1595


Trancoso, Brazil
$1555


La Palmyre, France
$1400


Club Med 2
Call...
CLUB MED SKI RESORTS
Rating
Price
From
Kids Club
Adult
Resort
5 Trident

No of
Lifts
No of
Runs


Tomamu, Japan
$2380
5
29


Sahoro, Japan
$2650
8
17


Yabuli, China
$1270
18
18


Pragelato, Italy
$2150
92
244


Cervinia, Italy
$1425
80
130


Valmorel, France
$1955
50
85


Peisey, France
$2385
86
239


Tignes, France
$1745
96
137
Val d'Isere, France
$2080
96
137


La Plagne, France
$1635
86
239


St Moritz, Switzerland
$1825
56
88
Sarah Wilmott
Club Med Team Leader
Sarah has travelled extensively for over 14 years and is a big fan of Club Med throughout the world. There is almost nothing she does not know about finding the right Club Med package to suit your or your family & friends. Call her today and find out how we can help you with your plans.
My village inspections:
• Bali Indonesia (3 times) • Bintan Indonesia • Phuket Thailand (3 times) • Cherating Malaysia (twice) • La Palmeraie Morocco • Sahoro Japan (twice) • Val Thorens France • Pragelato Italy (twice) • Albion, Mauritius • La Pointe, Mauritius • Cancun, Mexico

---

Benice Parkinson
Senior consultant
Benice just loves Club Med holidays. She has been assisting clients with their holidays for 7 years but particularly likes planning family holidays and travelling throughout the world.
My village inspections:
• Bali Indonesia (3 times) • Bintan Indonesia • Phuket Thailand (twice) • Kani Maldives • Lindeman Australia

---

Ciaran O'Cearbhallain
Senior consultant
Ciaran joined the Team following his work with Sporting Group Tours, and prior to that, consulting for 8 years in Ireland. Ciaran is a keen sports fan, and knows Europe like it's home, returning recently from a tour there of resorts and villages keeping up to date.
My village inspections:
• France (various) • Lindeman Australia

---

Natalya Mills
Senior consultant
Natalya has 12 years in holiday planning. She likes to delight her clients with exceptional knowledge to fulfil their holiday plans. Natalya loves to explore Europe and cruise at least once a year.

My village inspections:
• Bali Indonesia (twice) • Phuket Thailand (twice) • Cherating Malaysia • La Pointe Mauritius
• Albion Mauritius • Bintan Indonesia

---

Sally Berry
Senior consultant
Sally has travelled, lived & worked all over the world, extensively from South Africa to Europe, Asia, North America, South Pacific and all of Australia's best destinations!. Her expertise in building unique itineraries let her clients enjoy rewarding, care-free holidays.
My village inspections:
• Bali Indonesia • Sahoro Japan • Tomamu Japan • Finolhu Maldives • Kani Maldives • Cancun Mexico • La Pointe Mauritius • Albion Mauritius

---

Andrew Garrett
Senior consultant
With over 2 decades in travel and hospitality Andrew joined the team in 2015 and still has 2 continents to tick off his bucket list. With a preference for Europe and South America Andrew loves planning travel with his clients and is a firm believer that the more places you see the more you realise there is to see.
My village inspections:
• Bali Indonesia • Phuket Thailand

---

Russell Cameron
Senior consultant
Russell lives and breathes travel and brings a wide range of skills to the team from his widespread industry experience in both retail and corporate. He has a passion for culinary experiences and the exotics, having travelled through India, Turkey and Morocco extensively. Russell prides himself on fast, efficient friendly expert advice and is only too happy to share his knowledge and assist clients with creating their dream holiday.
My village inspections:
• Kani Maldives • Finolhu Villas Maldives • Bintan Indonesia • Bali Indonesia

---

Rob Warner
Senior consultant
After 18 years of travel consulting in NZ, Rob joined the company in 2013 to share his extensive knowledge. Rob keeps fit through refereeing soccer and likes to relax with a glass or two of red wine, and is famous for his fantastic Dad jokes. Being a family man, he loves helping other families with their travel plans.
My village inspections:
• Bali Indonesia • Lindeman Australia

---

Anita Kolaroski
Senior consultant

After backpacking around Europe for 3 months in her early 20's, Anita caught the travel bug bad and decided to make a career out of it! Through her career Anita has been passionate about delivering excellent customer service. She has also worked in Club Med's Head Office for 4 years, and knows every resort indepth from this period in her career.

My village inspections:
• Albion Mauritius • La Pointe Mauritius

---

Dan Russell
General Manager
Multi-skilled & passionate about travel, particularly the Club Med concept. Over 10 years he has gathered the country's best & multi-skilled travel & IT teams to develop a whole new dimension in holiday planning. PLUS... his kids Charlotte & Lachlan enjoy their favourite Cherating Beach whenever they can!
My village inspections:
• Phuket Thailand • Cherating Malaysia

---

Jean Summers-Reeves
Sales Director
Jean has been a big fan of Club Med resorts for the last 15 years, having travelled to many of the resorts in Asia/Pacific. Being a ski specialist in her earlier career, Jean's knowledge of ski resorts around the world helps clients find the best ski resort for them. Jean recently got married in the new Club Med Tomamu, Japan, and through this is happy to assist other Brides-to-be with their Club Med weddings. You can read more about her wedding HERE.
My village inspections:
• Bali Indonesia (3 times) • Bintan Indonesia (twice) • Kani Maldives • Sahoro Japan • Tomamu Japan • Val D'isere France • Val Claret France • Guilin, China

---

Tracey Bremner
Office Manager
With an extensive background in consulting and overseeing operations with some of Australia's largest travel organizations, Tracey role is to ensure that we continue to provide outstanding holiday options and customer service to our valued clients. Tracey has travelled to most parts of the globe so she understands what is needed to make the perfect holiday!
My village inspections:
• Cherating Malaysia • Phuket Thailand • Club Med 2 • Finolhu Maldives

---

Anna Russell
Marketing Manager
After completing a Business (Tourism) degree, Anna began consulting in 2005, becoming a Club Med Specialist in 2006, and progressed to becoming our Marketing Manager in 2008. Anna's specialty is Japan, Mauritius and France.
My village inspections:
• Bali Indonesia (twice) • Bintan Indonesia (twice) • Phuket Thailand • Kani Maldives • Guilin China • Tomamu Japan • La Pointe Mauritius • Albion Mauritius • Opio en Provence France • Val D'Isere France

---
Call to speak with a Club Med Expert on 1800 456 236