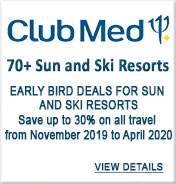 Meet our team!
Natalya grew up in tropical North Queensland and Moved to Brisbane to Join the Globenet Team, with now 11 years in holiday planning, She likes to delight her clients with exceptional knowledge to fulfil their holiday plans. Natalya loves to explore Europe and Asia and likes to cruise at least once a year.
Connect with Natalya today
on
1800 456 236 and get more from your next cruise!
Meet the rest of our team
Our Exclusive Lay-by Plans have been very popular for over 20 years now, and are available for all cruises departing more than 6 months in the future.

They are designed with the lowest instalments possible while still meeting the cruise line payment deadlines.

Also, there are no fees or late charges, while payments are always flexible to suit your own budget.

We recommend payments be made by direct deposit or BPAY for your convenience and to further reduce your bank fees.

Your cruise consultant is an expert on lay-by plans and can answer all your questions!
Terms & Conditions...
Please read this carefully as it is important!
Terms of Entry

Use of this web site constitutes your acknowledgement that you have read, and agree to, the terms and conditions of use presented herein. If you do not agree to any part of these terms and conditions, you must not access or use this site in any way.

This site and all of its contents are the copyrighted property of Globenet Travel. All information, text, graphics, software, images and coding are the property of Globenet Travel and/or its various third party providers. No part of the contents may be reproduced, modified, removed, sold, transferred, or otherwise distributed without the express written permission of Globenet Travel and/or the applicable third party providers. All Globenet Travel trademarks and trade names used on or in connection to this web site shall remain the exclusive property of Globenet Travel, and your use of this site shall not be deemed to give you any rights in or to any trademarks of Globenet Travel.

Website validity

Because all prices & taxes displayed are subject to availability and change without notice by the operators & governments, may be subject to currency fluctuations, and third party Web Servers do not necessarily display the current website information, they are provided as a guide only and are subject to confirmation by a Consultant at the time of booking. Globenet Travel accepts no responsibility for errors, omissions, inaccuracies or misleading statements which may appear anywhere on this site, whether or not they were supplied by third party providers

How to book

Select the travel of your choice and then contact us for a Consultant to process your request. You will be sent details of current availability and rates and upon your acceptance will then be advised of confirmation of your reservation.

Changes in prices & itineraries

All prices displayed and quoted are in Australian dollars unless otherwise noted. Payments by us to operators on your behalf will be made at the prevailing exchange rate which is subject to market fluctuations. If any changes to your booking for reasons beyond our control (e.g. airline schedule change or hotel overbooking) result in a higher rate or a lesser standard of accommodation, you have the right to ask for a rearrangement or to withdraw from your travel booking subject to cancellation fees that may apply.

Good and Services Tax (GST)

All prices are inclusive of Australian GST where applicable.

Airfares

Any airfares that are included in your travel are subject to availability and many have special conditions that apply. (Many airfares cannot be changed without significant penalties and it is your responsibility to ensure that you are aware of, and accept these conditions prior to booking. They are available from the carriers' own websites as well as from Globenet Travel. Photo Identification (Driver's License, Passport etc) must be carried by all adult passengers. A booking fee of AUD$10 per sector (Domestic), AUD$20 per sector (Trans Tasman) and AUD$100 per ticket (International) may apply.

Please note that not all airlines have fully comprehensive cover providing protection against their own insolvency. When Globenet Travel issues tickets on behalf of these airlines, we do so as an agent of this carrier and do not guarantee that these airlines have appropriate cover. We do not accept any financial liability for any airline's inability to fullfill it's passage of carriage agreement with the passengers. For further information on each airline's insurance cover, please speak with your personal Consultant.Deposits and payments

A deposit of AUD$100 per booking (Domestic), AUD$250 per booking (International), will be required in addition to the Service Provider's own deposit, for all bookings to be processed and your Consultant will advise you of the deadlines. Payments must be received by us in sufficient time prior to close of business to meet deadlines, otherwise they will be processed the following work day and your consultant will advise of any variations to the final payment price.

Payments can be made by Credit Card via our website Secure Payment form, fax, telephone or by cheque or direct credit to GlobeNet Travel's bank account in Brisbane, Australia. Cheques will only be accepted when 7 days clearance is given prior to travel.

Visa, Mastercard & American Express transactions incur a 1.1`% fee. No fees apply for payments by any other methods including cheque or Electronic Funds Transfer..Cancellations, amendments and refunds

• The price of your travel is not guaranteed until full payment is received by GlobeNet Travel.
• Cancellation of your booking prior to payment of deposit incurs no fee.
• Cancellation of your booking after payment of deposit or termination of your travel will incur a cancellation fee.
• A cancellation fee of AUD$100 per booking (Domestic), AUD$250 per booking (International), or 10% of the total amount of the booking, whichever is higher. will apply in addition to any Service Provider charges.
• Service Provider charges may be up to 100% of their individual costs and the total fees may exceed security deposits paid depending on notice given.
• Refunds are not available for cancellations after travel has commenced or in respect of any tours, accommodation, meals or any other services not utilised.
• Refunds will not be made in cash.
• For bookings deposited, any changes will incur a AUD$50 per person charge in addition to any Service Provider charges.
• For all bookings where final money has been received by us, a document reissue/amendment fee of AUD$50 (International Bookings) and AUD$25 (Domestic Bookings) per person in addition to any Service Provider charges will apply.Travel Insurance

We strongly recommend that at the time of booking and paying your deposit, you purchase a comprehensive Travel Insurance policy suitable to your needs. It can protect against your inability to proceed with your travel plans for a wide variety of reasons. We suggest that the policy should include, but not be limited, to the following cover: Cancellation fees, Loss or damage to personal baggage, Loss of money and travel documents, Medical expenses.Baggage

Different allowances apply for international and domestic flights and excess baggage charges are the passenger's responsibility. Please check the allowances on your individual tickets at the time of receipt and if you require further information contact your Consultant or the carrier prior to travel.Travel and accommodation

Globenet Travel is not itself a travel operator and the travel components included in your travel are provided by reputable operators on their own conditions. Please note that all bookings with Globenet Travel are subject to the terms and conditions and limitations of liability imposed by the various service providers involved in your travel booking, some of which limit or exclude liability in respect of death, personal injury, delay and loss or damage to baggage.Not included in the price of your travel

Unless specified in your booking, the price of airport taxes, items of a personal nature, laundry, taxis, telephone calls, Internet fees, excess baggage charges, personal and baggage insurance, postage, drinks, room service or meals, Government or local authority charges are not included. A Visa Processing Fee applies (up to 4 persons) of AUD$30 (Queensland Consulates) and AUD$60 (other Australian States). An "Urgent VIP Courier" fee surcharge of 30% applies for documents processed in this manner.Booking arrangements

All booking arrangements are to be made directly with Globenet Travel and the person effecting a booking shall be deemed to have accepted the Booking Conditions on behalf of all persons named in the booking. The contract will be governed by, and subject to the Booking Conditions which can only be varied in writing and with the authority of Globenet Travel. Globenet Travel shall on receipt of any monies, hold such monies for each and every person named in the booking until that booking is confirmed at which time, those monies shall be promptly forwarded as required to the operators. It is a condition of our confirmation of your booking and acceptance of your monies in respect of your travel that payments are made on your behalf by Globenet Travel.Our responsibility

We always do our best to make sure your arrangements are satisfactory and we accept responsibility for, but only to the extent of, any loss or damage sustained by you as a result of our negligence. The standards of accommodation and other services are based on various factors which are generally accepted as indicative of a certain class, however, we do not guarantee the standard, class, or fitness for purpose, of that accommodation or service. Globenet Travel does not accept any liability of whatever nature for the acts, omissions, default, whether negligent or otherwise, of any service providers in connection with your travel pursuant to a contract between them and yourselves (which may be evidenced in writing by the issue of a ticket, voucher, coupon or the like). We do not accept any liability in contract or in tort (actionable wrong) for any injury, damage, loss, delay, additional expenses or inconvenience caused directly or indirectly by any events which are beyond our control, but not limited to war, civil disturbances, fire, floods, acts of God, acts of Government or of any other authorities, accident to or failure of machinery or equipment or industrial action.Your responsibility

By accepting the coupons and tickets and utilising our services, you agree that Globenet Travel shall not be liable for any loss, injury or damage to you or your belongings or otherwise arising in any way out of our services to you. Your travel consultant will advise you on passport and visa requirements, however it is your responsibility to ensure you comply with these regulations before travelling.Law of contract

The contract is governed in all respects by the law of the State of Queensland, Australia. Any legal action arising under the contract shall be litigated only in the appropriate Court having jurisdiction in that State except that certain consumer claims may be brought before the Fair Trading Tribunals or their equivalent having jurisdiction in respect thereof in Queensland or in other Sates or Territories of Australia.